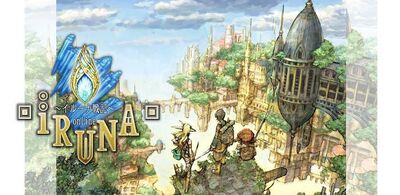 Beautiful 3D world with vast adventure (MMORPG) online RPG! "Iruna Online" is the number one online RPG (Ranked 1st in the RPG category in dmenu run by NTT DoCoMo, Inc., the company of the number one share for mobile devices in Japan) for mobile devices played by more than one million users in Japan."Iruna Online" features 3D graphics, cooperative play, and chatting just as in PC online RPGs. Experience the exciting adventure in your smartphone with players all over the world!
Attention to Iruna Wiki Users!
I,Xanar am currently in the process of reviving the wiki and going through the Admin transfer process. If any of you would like to sign up for the wiki,feel free to contribute! Newbies and Veterans alike are welcome and wanted to make this wiki grow!
(Wingsz is here to help! I actually was going to make a new wiki for Iruna, but considering this one is semi-active, I guess I'll contribute here ^^)
Latest activity
Edit